Masterpiece Art Fair, London
Chelsea Royal Hospital
July 2, 2019
How technology has impacted provenance and authenticity in the art market.
Speakers:
James Garfinkel, COO and Co-Founder, Intaglio Blockchain
Chair: Diana Wierbicki, Global Head of Art Law, Withersworldwide
Steve Cooke, Co-founder and CIO, Tagsmart
Anna Farmer, Lawyer, Withersworldwide
ART X BLOCKCHAIN & THE BRAVE NEW WORLD
PANEL DISCUSSION
ilon Art Gallery, Harlem NY
May 16, 2019
ilon Art Gallery and Intaglio Blockchain's panel discussion
with photojournalist David Burnett, cryptographer Stuart Haber, photographer Phyllis Galembo, artist Kevin Abosch, and critic & historian A.D. Coleman
As Stuart Haber eloquently stated, "The essential problem of how to establish the provenance of digital objects was the original motivation for me… when we invented and then deployed the world's first blockchain in the early 90's." Fast forward to 2018, the birth of Intaglio Blockchain, using blockchain as a service to record authenticity and trusted provenance of artworks (objects). Our panel of experts in the Art and / or Tech worlds.
Intaglio Blockchain and UCLA
LA Blockchain Week
UCLA, Los Angeles, California
April 2019
Art on the Blockchain with Intaglio Blockchain.
Stuart Haber and his Team Loni Efron, James Garfinkel and George Lambert will present at UCLA for LA Blockchain week. They will discuss the Intaglio Project, demo the technology, and more.
David Burnett's Bob Marley: Soul Rebel
ilon Art Gallery, Harlem, NY
April 2019
ilon Art Gallery presents the exhibition David Burnett in partnership with Intaglio Blockchain titled: Bob Marley: Soul Rebel on view from Friday, March 29 thru Saturday, May 29, 2019.
All 35 works presented by David Burnett: Soul Rebel are recorded on the blockchain: chain.ilon.com.
EDUCATION AT THE GETTY
Blockchain at Getty Museum and the J. Paul Getty Trust
Museum Lecture Hall, Los Angeles, California
January 15, 2019
Getty Digital Tech Talk: Blockchain
Industry experts, scholars, and pioneers present a brief blockchain overview
followed by what their organizations are doing with it.
Speakers: Loni Efron, Intaglio Blockchain, Jess Holgrave, Codex Protocol, Alex Kaplan, IBM Watson Education, David MacFadyen, Chair and Professor, UCLA and Ben Taylor, Ledger Domain.
TEDx Talk, Stuart Haber
Boston
December 2018
APAG: American Photographer's Archive Group at ICP
(International Center for Photography)
New York, NY
December 2018

New Technology panel – Loni Efron, Intaglio Blockchain; Maria Kessler, Metropolitan Museum of Art and Julie Grahame, APAG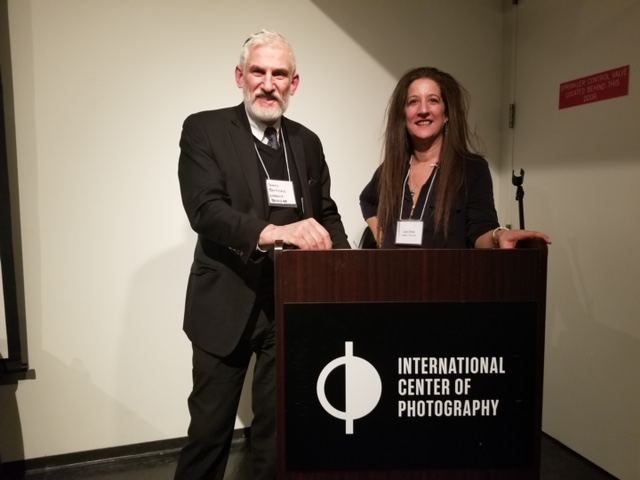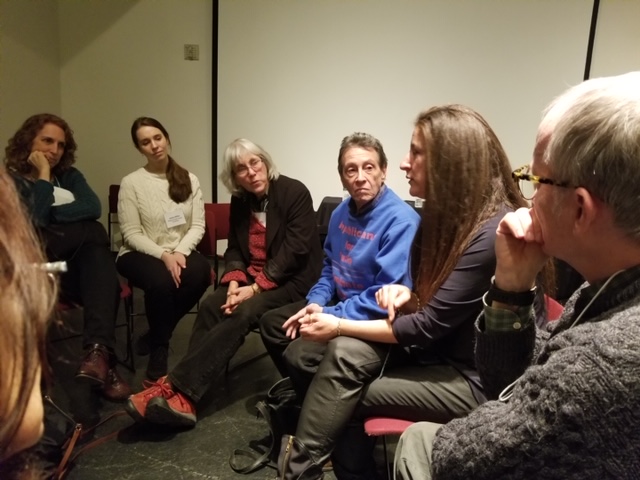 BLOCKCHAIN EAST
New York, NY
November 2018
"The Interconnection between blockchain and AML/KYC" with James Garfinkel

Initial Build
New York, NY
August 2018
Christies: Art + Tech Sumitt
Christie's, London
July 2018
Intaglio Blockchain Launch
Roosevelt Hotel, New York, New York
June 14, 2018